How far would you be willing to go
…for permission?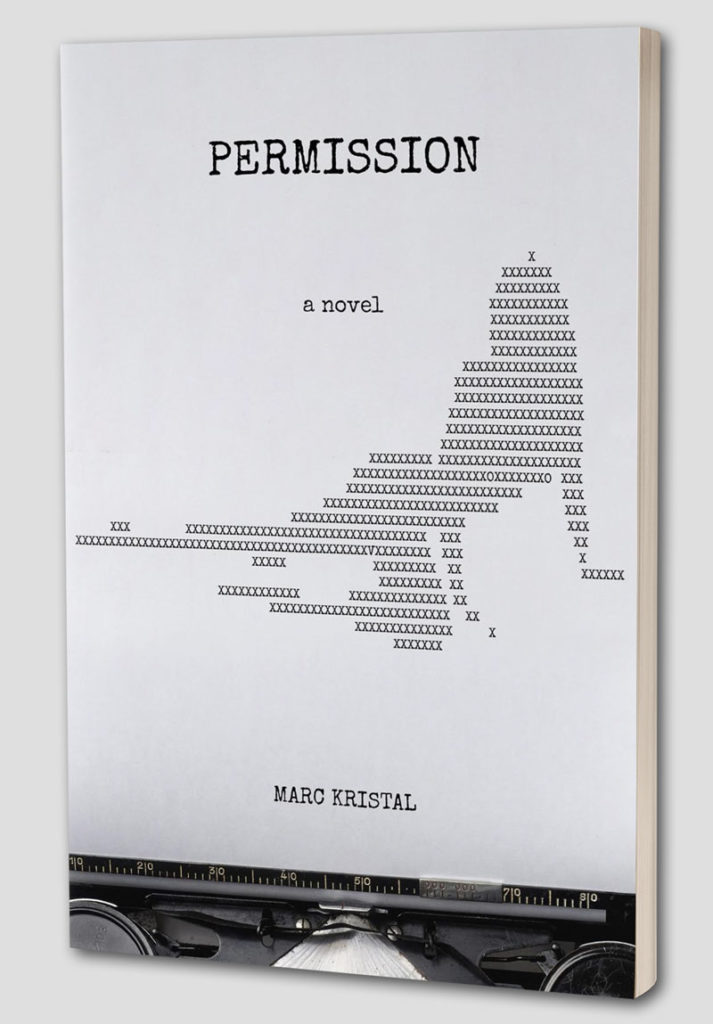 Set in the crime-, riot-, and earthquake-racked Los Angeles of the 1990s, Permission  tells the story of a screenwriter on the brink of success, derailed by a destructive marriage that drives him into a breakdown. Medicating his condition with a bottomless plunge into prostitutes and cocaine (his unlikely vehicles for self-analysis and personal revelation) he uses what he learns—and the new relationship he finds in this underworld—to come to terms with his nature, and to change his life.
"They don't write 'em like Permission anymore. Kristal's biting, beautiful, sex-soaked novel of a screenwriter's unraveling is… louche but glittering, impolite but incisive, as hung up on words as it is on sex, always written with rare brio and clarity…Permission will thrill lovers of old-school, id-driven literary novels."
—BookLife
"One might think another literary romp with booze, coke, and prostitutes is the last thing we need… But in the Nabokovian noir of his new novel, Permission, Marc Kristal tells it all in a way we've never quite experienced before: with surgical precision, unpreachy humility, and continuous insight."
—Gabriel Hart, Los Angeles Review of Books
Marc Kristal is an author, journalist, screenwriter, and filmmaker. His first novel, Permission, was published by Atmosphere Press in 2021.